Can baby clothes be washed in a washing machine?
By Amy Mitchelle / Last Updated: June 1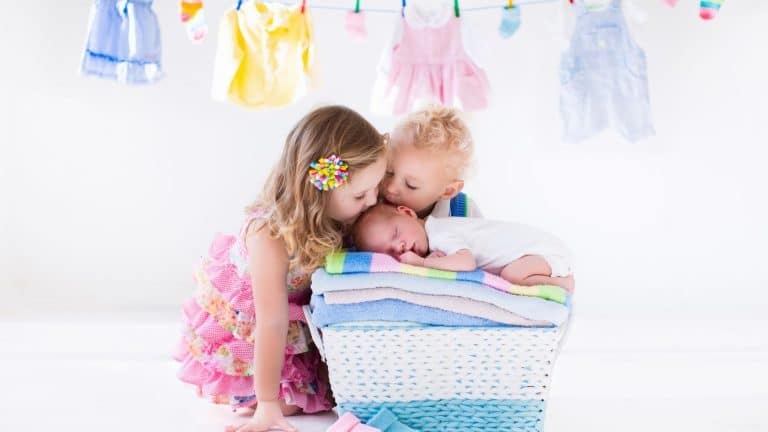 Having a baby in a family obliges to use a washing machine. If your home is compact enough, consider buying a portable washer and dryer for baby clothes. Such household appliances will allow rational living space use. Before buying, it is worth evaluating both the size of the device, its price tag, and the set of available temperature regimes. Find expert advice on selecting and purchasing a small washing machine specifically for washing children's clothes.
Compact washing machine for baby clothes
Some time ago, it was believed that hand washing was preferable for children's clothes washing. Experts justified this opinion by the possibility of rinsing out the washing powder more thoroughly (allegedly, washing machines of previous generations could leave detergent particles in the fabrics, thereby provoking allergic reactions).
To date, washing machines have undergone several reworks and improvements. Therefore even portable compact washers can no doubt be used to simultaneously efficiently and gently wash any clothes, including children's ones.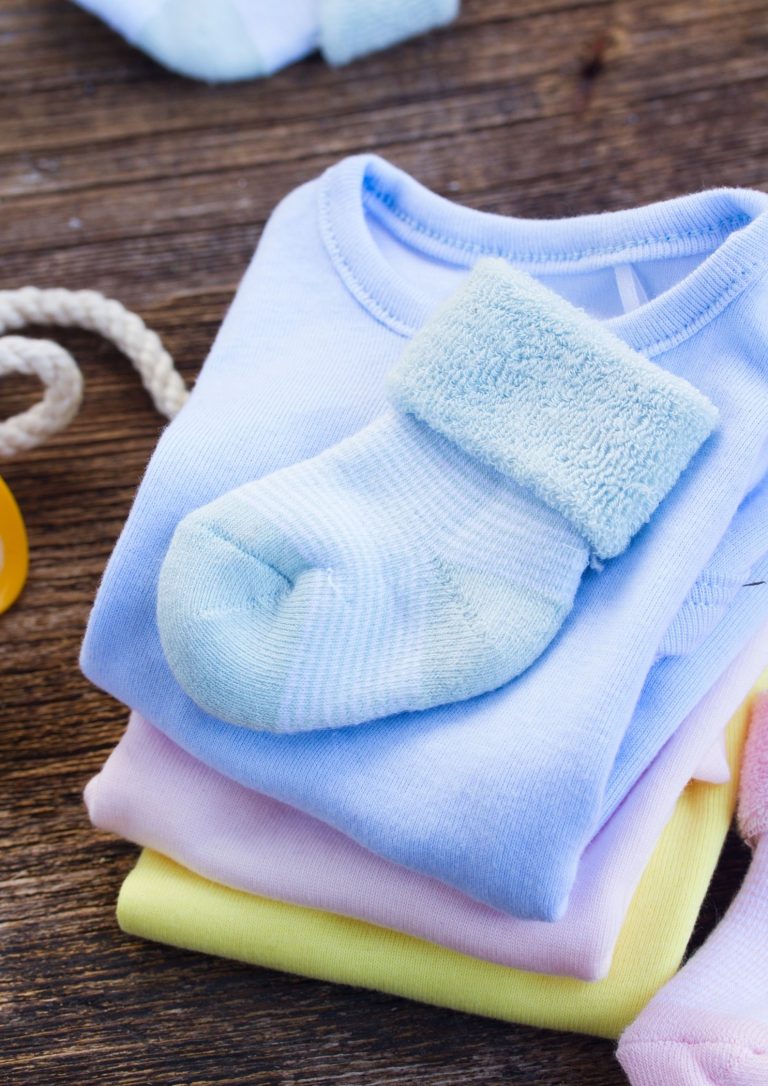 If you are asking the question indicated in the subtitle, let us clarify that it is possible and even necessary to use a washing machine to clean children's clothes (regardless of your baby's age). Involving this kind of assistant is justified in any case. Firstly, it saves you time; secondly – preserves youthfulness and health of the hands' skin; thirdly – it solves a significant everyday problem (removes stains of any complexity degree).

In short, choosing a washing machine specifically for washing baby clothes gives you the best home helper. The most important thing is to be guided by several rules (they will allow you to purchase really high-quality and decent household appliances). Let's find out what to look for when buying such a compact portable washer.
Recommended small washing machine's parameters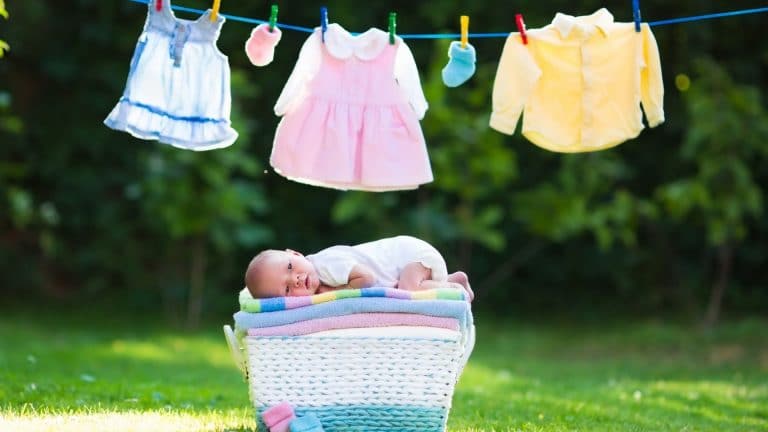 If the washing machine is intended primarily for a child, it is worth considering the optimal capacity of its drum. If you have one child, a portable washing machine with a small to medium drum capacity is perfectly suitable for solving the task of washing. These can be devices with 5 to 8 lbs total capacity. More spacious portable washing machines feature 10-12 lbs capacity ( will perfectly fit families with 2 and more children). And of course, when purchasing a washing machine, you will most likely use it not only for washing baby's clothes but also for washing adult garments as well. This nuance should also be taken into account. The larger the tank volume of the washing machine, the greater the amount of resources consuming, including water and electricity. Therefore, families with a modest income level are better off choosing appliances with a small tank volume.

It is also important to evaluate the availability of several washing cycles. Often, children's clothing is strewn with stains of various origins. Therefore, washing at sufficiently high temperatures will be required (but even a high water temperature does not exclude the need to prewash the stains). No less important is the presence of a delicate washing regime (the overwhelming majority of children's wardrobe items are made of delicate fabrics, and therefore need an appropriate gentle wash).

If you are looking for the most convenient washing machine for your little one's clothes, to save time, choose one that combines the washing and drying options. The most functional are double solutions with 2 tanks (one for washing, second – for drying). Typically, these departments can work separately, which significantly reduces the time spent for household chores.

Compact portable washers for babies' clothes should be also quiet enough. In any home with small children, silence is as valuable as cleanliness. So, you should pay attention to the level of the operating noise produced by the washing machine. It is also essential to consider the maximum allowable spinning power. The quality of spinning and subsequent drying depends on the implementation of this option. The more efficiently the laundry is wrung, the faster it dries. It is important to adjust the spin power since some children's clothes need maximum spin, while others, on the contrary, will need a delicate, soft spin. Focus on the optimal 1300 RPM parameter.

The weight of the washing machine you purchase specifically for washing children's clothes is also significant. Try to give preference to lightweight appliances that can be easily moved from one place to another. Weigh no more than 40-50 pounds is optimal for such a portable washer. In this case, you can easily move it yourself, if necessary.
Portable washing machines are indispensable helpers in a home with small children. Most modern models are able to please with rich functionality, quiet operation, and low weight.
Copyright 2022 © Washing Machins · All Rights Reserved ·
WashingMachins.com is a participant in the Amazon Services LLC Associates Program, an affiliate advertising program designed to provide a means for sites to earn advertising fees by advertising and linking to Amazon.com.