How to load portable washing machine?
By Amy Mitchelle / Last Updated: May 21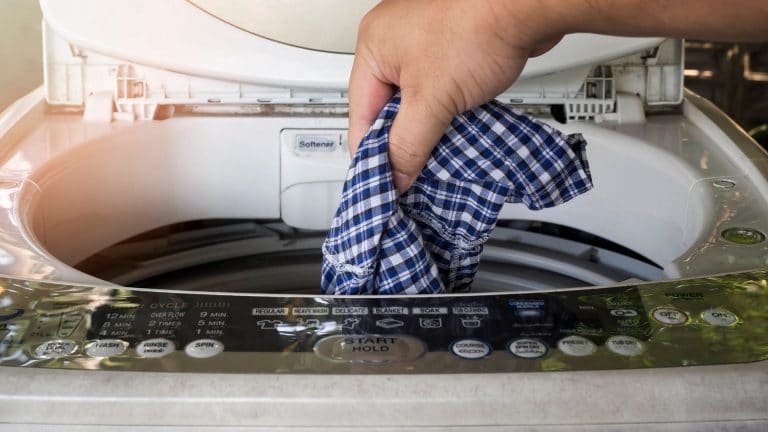 Portable washing machines are quite popular and in-demand among modern housewives. As an alternative to the standard stationary devices, their design is more compact and attractive. Portable washing machine may offer you a sufficiently roomy tank, accommodating several large clothes. However, several rules are recommended to be strictly followed when loading laundry into such household appliances. If you are searching for the most convenient solution, choose the portable washer and dryer combo. This is a smart, space-saving device combining 2 options in one product.
How does the portable washing machine wash?
Before you get acquainted with the basic rules for operating portable washing machines, including recommendations for loading their tank with linen, it is important to know the essence of their work. The built-in agitator or the impeller works as a mixer, gently stirring items and allowing them to rub against each other during the wash process. Water is supplied through a hose pre-connected to a faucet (manufacturers supplement such washing machines with the necessary fasteners and clamps set). Cheap models of portable washing machines are semi-automatic or even manually powered. More expensive and functional solutions are equipped with a water pump ready to pump clean and pump out dirty water independently.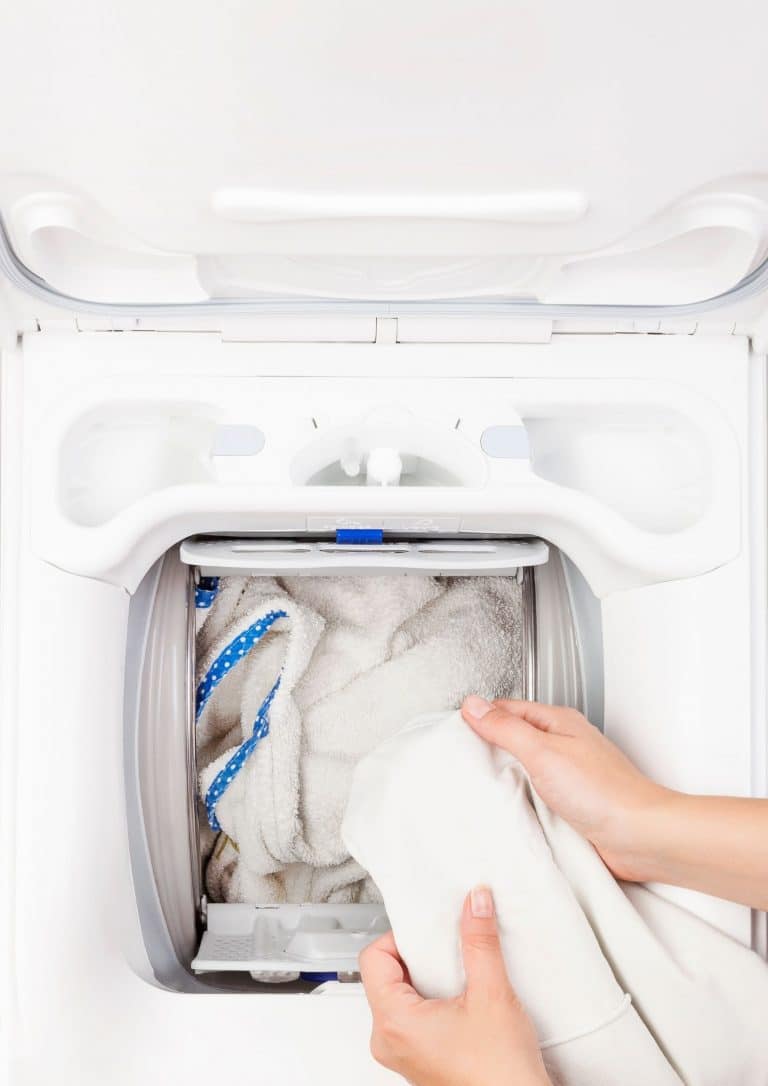 The user is only required to directly install the washing machine and connect it to the tap. Don't forget to provide an appropriate place to drain dirty water (this can be a drain in the bathroom or a sink). Be sure to know the basic technical features of the device before loading the washer. Mixing the laundry inside the portable washing machine's tub is usually done in a delicate, gentle way. Such washing machines are distinguished by compact size and quiet operation (especially when installed correctly on level ground). Experts recommend installing soft rubber pads under its feet if the device emits extraneous sounds during operation (either washing or spinning). Compared to a classic agitator, an impeller features modest dimensions, and that's why it can give you more space for clothes inside the washing machine. These are mainly HE solutions efficient both for effective and at the same time delicate garments washing. Top load HE washers offer users the most convenient loading procedure and obvious savings in living space.

Most of the top load portable washer models may offer you capacious drums. However, you shouldn't fill it up with laundry. Waiting for first-class wash results, leave some free space in the drum. This will be enough to mix the garments more thoroughly, create foam, remove stains and rinse.
Learn to load the portable washers correctly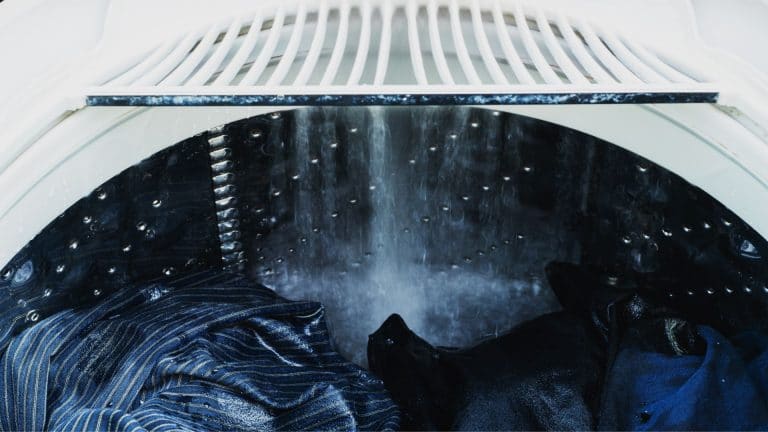 More and more contemporary housewives prefer compact, space-saving portable washing machines. Such household appliances treat any of your clothes more carefully and delicately. Nevertheless, before operating such a washing machine, it is worth familiarizing yourself with several useful tips for correctly loading its tank.

The first rule that everyone should adhere to, including all washer types applying. Never fill the washing machine tank completely. Better to leave it half or a third full. A washing machine tank full to the top harms the efficiency of any wash cycle seriously. The price and brand of your detergent are not important. It will not be enough for thorough washing and rinsing, as there will not be enough free space inside the tank. At the same time, the consumption of water and electricity will increase significantly.

Second tip. Any washing machine can easily tangle clothes with each other, and the presented HE top load washers without agitator are no exception. To avoid tangling, try to wash items of the same size together. It is also recommended to avoid overloading the tank with linen because it leads to tangling and twisting. And one more tip – better choose low spinning power.

Third tip. Manufacturers recommend avoiding washing waterproof items (sheets, clothes) in such appliances to prevent unbalanced loads. But in any case, be always prepared for an imbalance of the device. If such a problem is detected, the washing machine will add additional water portions twice. If this does not correct the situation, the device will notify you about an error and make you reload the laundry (distribute it more evenly inside the tank). Use a lower spin power when restarting the washing machine.


Portable washers demonstrate extraordinary washing results, especially subject to the basic operating rules. Do not overload the tank of such devices; try to avoid over-spinning and wash waterproof products by hand. These are a few tips to help you get the most out of your washing machine and extend its service life.
Copyright 2022 © Washing Machins · All Rights Reserved ·
WashingMachins.com is a participant in the Amazon Services LLC Associates Program, an affiliate advertising program designed to provide a means for sites to earn advertising fees by advertising and linking to Amazon.com.