How to select a portable washing machine for camping?
By Amy Mitchelle / Last Updated: July 13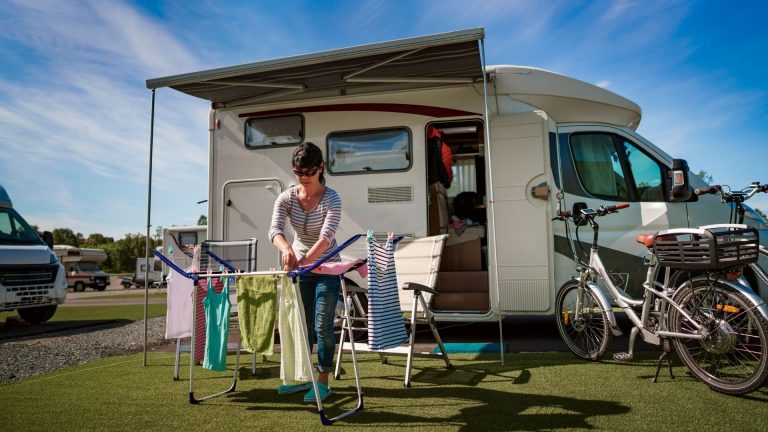 Camping is a wonderful chance to have rest, though we are not exempt from routine household duties. Portable washing machines may significantly simplify some of the unpleasant everyday issues, even in countryside recreation conditions. Spending time in the RV, we enjoy both comfort and versatility given by its features. We get a lot of opportunities to move here and there, travel, and visit new places. But like any other person, you also have some responsibilities to fulfill. Every day hundreds of people live in RVs. However, it is not always easy to wash your clothes when you don't have a familiar stationary washing machine at hand. But you may purchase a portable washer and dryer capable of some issues of domestic nature solving.
Necessary camping and RV washer's parameters
Camping implies quite a dirty lifestyle: cooking outdoors, playing with children, swimming in the lake or river. You will also get tired and messy, so you need a washing machine to clean your clothes. While having a camping trip, people have limited options for washing their clothes. The portable washer is one of them. It makes the work easier, faster and more pleasant.

When selecting a washing machine for camping environment use, it is essential to consider a few nuances beforehand. First, find out what parameters of such appliances are worth paying close attention to.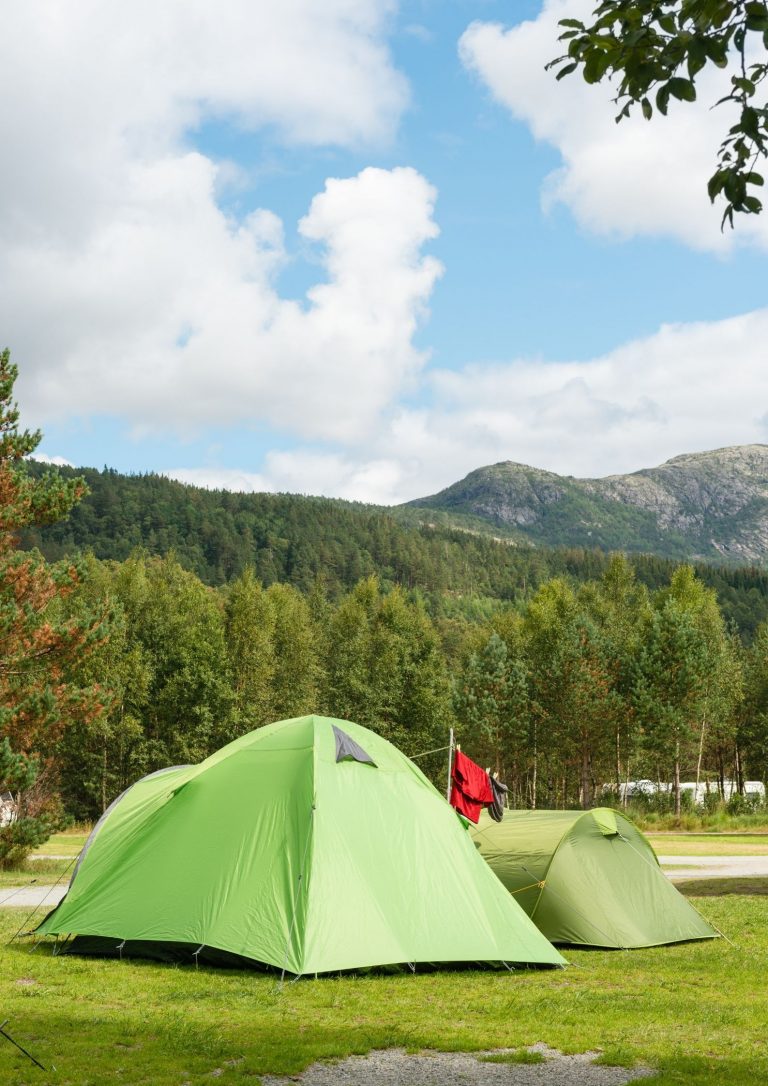 Think ahead about the resources that such a compact household appliance consumes. Portable washing machines can be electric or manual. The first cost a little more but require a minimum of your involvement in the process. On the other hand, manual washers are inexpensive and maximum compact. But when buying such an assistant, understand that you will have to do most of the work yourself (fill the device with water, press the pedal, drain dirty water after the wash). Also, think in advance about the water resources needed to start the device. For example, some washing machines are equipped with hoses to fill and drain the water; others will need to be filled with a bucket.
The vast majority of portable washing machines are powered by electricity. Campgrounds usually have solar panels or batteries. Thus, you will always be able to plug in your appliances and run the desired number of wash cycles. However, it is often recommended that campers purchase their own power generator or portable solar panel. Weigh the listed pros and cons of these two types of portable washing machines and settle on a particular model.

Another important nuance is the size of the washing appliances. Given the fact that you will be using it in hiking conditions, give preference to compact appliances. Some travelers will prefer the washer with one tank; others will want to buy a larger device with two tanks. Whatever you choose, always plan in advance where the washer will be installed and used. For example, it may be your RV or campground. Being aware of your RV interior layout, you can always clearly plan the suitable place for the washer operation.

When choosing such appliances, always check the type of drum's material. If you want your washing appliance to last as long as possible, try to choose stainless steel drum. The mentioned material is resistant to constant moisture and is ready to cope with regular high-speed spinning as well. Nevertheless, nowadays, you can find washing solutions with a drum made of porcelain-enamel and plastic. They have a lower price tag and, at the same time, a shorter operating time. Therefore, the cheapest and shortest-lived are the porcelain-enamel solutions.
Searching for the best washer for camping and RV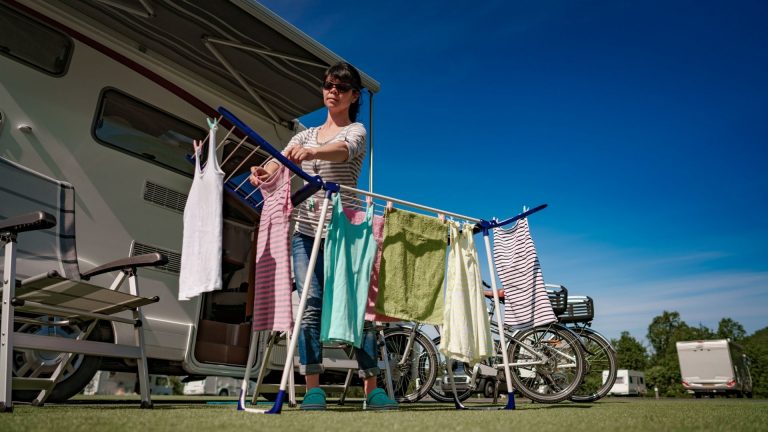 No appliance can be titled as the best and most worthy of purchase. What makes it the best? These are the qualities and technical features that you and your family value primarily. So, in order to buy an excellent portable washer, first, make a list of requirements for such equipment. This can be the type of construction (top load or front load), the principle of operation (manual or electric), the color and size of the body, the volume of the tank and the type of material from which it is made, and even the noise level that the device produces during operation. Then, when visiting an online or standard appliance store, keep a list of your requirements in front of you and check the models you like visually. So you are more likely to buy the best portable washer for camping, and as a result, can fully enjoy its functionality.
Camping holidays can be an unforgettable experience. Make this time even more cozy and enjoyable for the whole family by preparing the right set of home appliances in advance. For example, the portable washer is an excellent solution for washing clothes anywhere, even in the middle of a desert or jungle. Purchase such an appliance for camping purposes and get an opportunity to wash everything you need: from T-shirts and socks to towels and bed linen (if the device's capacity allows).
Copyright 2022 © Washing Machins · All Rights Reserved ·
WashingMachins.com is a participant in the Amazon Services LLC Associates Program, an affiliate advertising program designed to provide a means for sites to earn advertising fees by advertising and linking to Amazon.com.