How to select a small washing machine for RV?
By Amy Mitchelle / Last Updated: June 1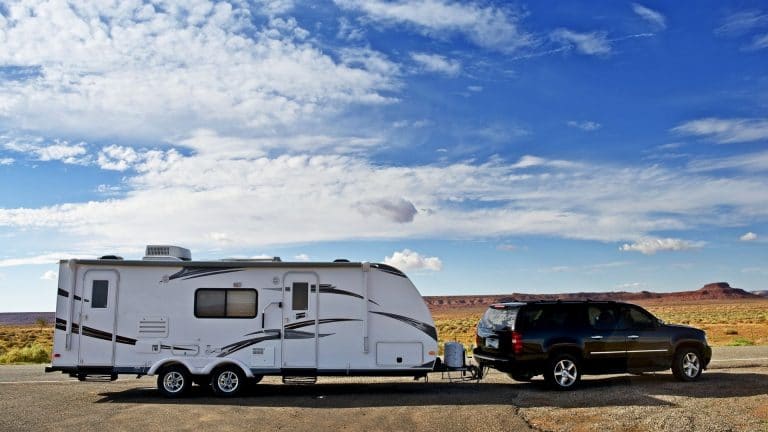 Traveling is a great pastime, an opportunity to see new places, make new acquaintances. Living or traveling in a motorhome or RV forces to organize your everyday life in a new way. With the small washing machines' existence, washing clothes becomes an easy task. The compact size and the ability to work almost anywhere make the small washers an almost indispensable household appliance during long journeys. Find out what types of portable washing machines modern travelers can use.
Small portable washing machine for RV
Travelers often face the washing problem. It is important to find a suitable dry-cleaner service, choose a working washing machine, and do not forget to pick up your clothes after half or an hour (depending on the selected washing mode). And, of course, using the services of any dry cleaning is an additional financial expense.
If you plan a trip in a trailer or a so-called RV, think ahead about your route and suitable washing methods. This procedure is inevitable, regardless of whether you are traveling alone or with your family. Modern compact type washing machines offer you the choice between portable electric washers and manual devices (need no electricity, just your hand's work).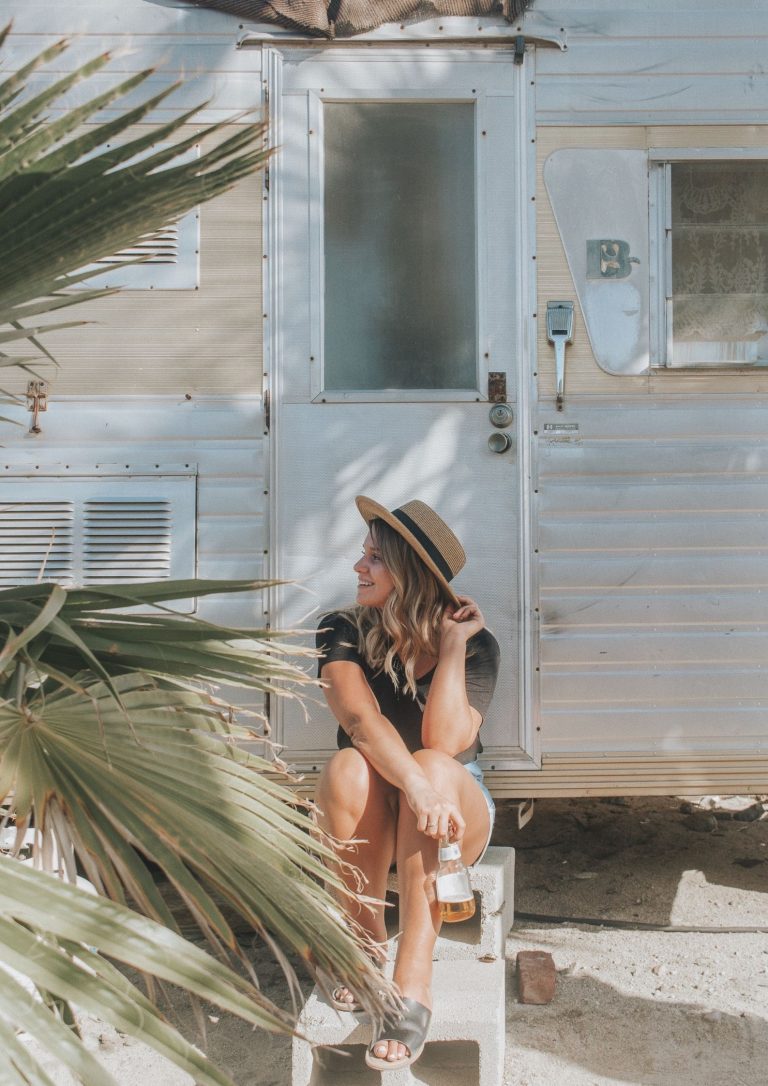 These washing machines are great for travel time in their own way, are small in size, can be easily transported in a car or trailer, take up little space and look quite stylish. Such devices differ in the tank capacity, the available set of options, appearance, electricity consumption level, and power. Portable washers for RV may become a real finding. They can be installed almost anywhere (due to the space-saving design) and used when needed. But do not forget that they consume enough water and electricity, so you must have a supply of resources that can ensure such household appliances' proper operation. Experienced travelers recommend running portable washing machines while relaxing at campsites where you can tap into local water and power supplies. It is more economical and profitable. However, you can urgently start a small wash while traveling (for example, for undies and socks washing only).

Such washing machines differ in body size, tank capacity, and functionality. These are usually top load washers with single or double-tub designs. Some of them offer washing options only; others are ready to delight you both with washing and drying functions. This nuance, of course, affects the final price tag of the washing machine.
Manual washing machines for RV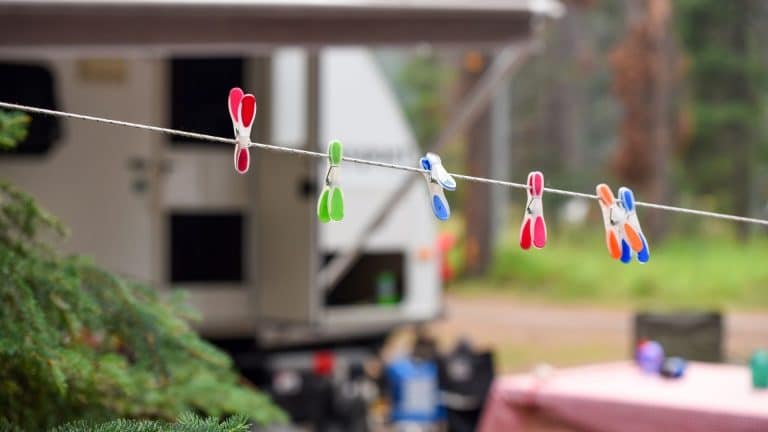 The second kind of portable mini washer solutions are manual devices. Such appliances may operate without power consumption. All they need is enough water, some liquid detergent (preferably no white streaks on clothing), and your hands. The Scrubba Wash Bag is a striking example of a hand-held washing machine perfect for traveling on wheels or more. This is a container in the form of a bag, made of durable and at the same time soft plastic. Clothes are folded inside it, filled with water and liquid powder. After closing the bag, you can start washing. It is enough to rub the surface vigorously, simulating the vibrations created inside the drum of a classic washing machine. Next, you need to drain the dirty water and pour in a fresh water portion (at least 2 times to rinse the clothes thoroughly and get rid of the remaining dirt and detergent).

Another washing solution type is a bucket where clothes are washed by pressing on the lid. Thus, water and clothes fluctuate inside (imitation of handwashing). In short, you can choose the option that suits you with technical capabilities, appearance, quality of washing, and, of course, the price tag.

Any manual portable washers are cheaper than conventional portable washing machines. They save you money as they do not need to be powered by electricity. But, of course, such appliances provide an average level of wash quality. They are unlikely to cope with serious pollutions. But they will be able to refresh clothes, eliminate light spots ideally. If there are stains on the clothes, handwashing is most likely suitable in this case (you will need to wash dirty areas before washing clothes in such a manual washing machine).
Portable and hand-held washing machines are functional devices that can take some of the trouble of keeping your family's clothes clean and tidy. Of course, they cannot guarantee crystal-clear clothing and old, stubborn stain removal. One cannot place them on the same level as stationary washing machines. Nevertheless, in any case, you minimize the contact of hands with water and simplify everyday life, which is not excluded even during travel and recreation. By installing any portable washing machine in a RV, you save money on using the dry-cleaning service and get an excellent assistant.
Copyright 2022 © Washing Machins · All Rights Reserved ·
WashingMachins.com is a participant in the Amazon Services LLC Associates Program, an affiliate advertising program designed to provide a means for sites to earn advertising fees by advertising and linking to Amazon.com.