How does an RV water pump work?
By Amy Mitchelle / Last Updated: August 21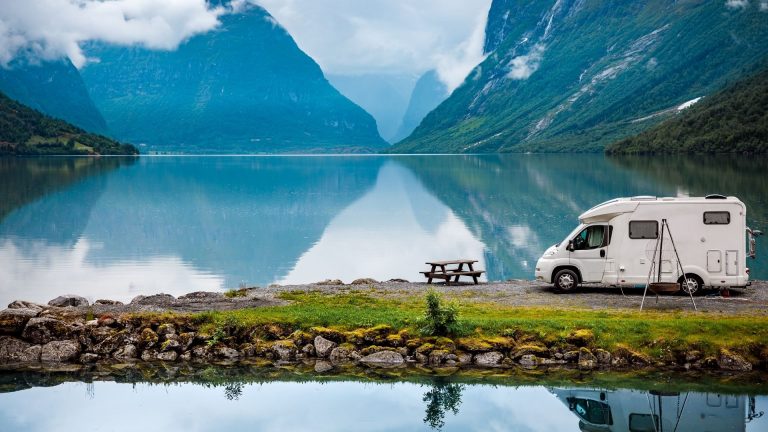 Traveling by RV is an exciting and memorable activity. Nevertheless, any trip will be much more comfortable and enjoyable if accompanied by such boons of civilization as electricity and water supply. A capacious tank added with an RV water pump will help you feel at home even in a vehicle. This article allows learning how a water pump for your motorhome functions and how to use it correctly.
What is an RV water pump?
Would you like to get acquainted with this pump type closer? This special device allows you to pump water from a tank and use it for various kinds of household needs. Traveling in an RV is always associated with a lot of impressions and pleasant moments. But it is much more enjoyable to travel with water and electricity nearby. The pump will simplify the solution of household tasks and make any trip more comfortable. For example, a working water pump will allow you to pump enough water to use for starting a small portable washer or using a mini shower stall in your RV. What is this device? It is a diaphragm-type pump, which traditionally has 3-5 chambers. The diaphragm with two valves is started by the impulse of an integrated electric motor. 
This creates a suction effect. At the moment of expansion of the pump diaphragm, a reduction in pressure is achieved. In turn, the valve at the chamber outlet closes, the water flows into the chamber, and the valve at the outlet opens. The pressure increases through compression of the diaphragm (the inlet valve closes and the outlet valve opens), and the water exits the chamber. This is a typical algorithm of any modern water pump that you can equip your RV with. Not many people know that RV pumps can be used in this type of vehicle and on boats and ships. Some users also apply it successfully in such areas as livestock and crop production.

In what situations is it permissible for users not to turn off the pump? This is only permissible when the water intake is strictly from the reservoir (if there is no possibility to connect to the centralized water supply). If you do not need to consume water resources at a particular time, try to turn it off. It is also recommended to turn off such equipment as the RV moves. Road traffic can cause random jolts that can trigger an accidental opening of the tap. No one is protected from this, so be sure to turn off your water pump when you go on the road.
What does an RV water pump do?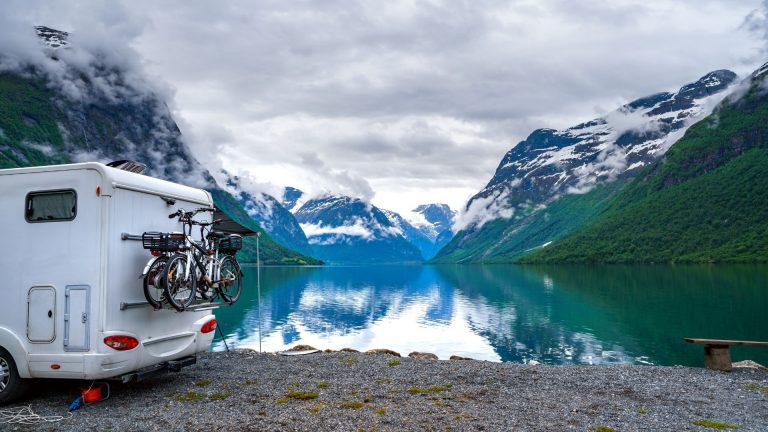 So, what does a water pump do? If you have water tanks in your vehicle, this equipment allows you to maintain a stable water supply to your local system with pipes connected to the main water flow points. These are the bathroom (shower, toilet, washing machine) and the kitchen area (sink, dishwasher). Typically, water pumps function, powered by a 12V battery. When opening a tap or using some appliance that needs water (washing machine, toilet, shower) in the absence of connection to the centralized water system, the pump automatically registers the pressure drop.
Consequently, it instantly turns on to maintain it at the proper level. You just need to make sure that the pump gets the right power and has access to enough fresh water in the tank. By the way, today, you can find on-sale pumps for both regular fresh and saltwater. The choice of the circulating and pumped liquid (salt or freshwater) will, of course, depend on the nature of your journey (land or waterborne). Contemporary travelers and owners of appropriate vehicles recommend choosing pumps capable of handling any water type. It's smart and profitable!

Most of the modern models of such pumps can run dry and self-fill. This is very convenient and rational because the owner of such equipment will no longer have to worry about filling the pump after all the water from the system will be completely drained. Many RV enthusiasts choose diaphragm pumps because of their low pressure and modest water consumption. They are easy to install and operate and are pretty durable. Even though almost all modern pumps models function perfectly in the dry mode according to the manufacturers' promises, you should not abuse this fact. It is not recommended to leave the pump running in this state for a long time, as this entails some risks.

RV pumps are likely to function in automatic mode. It means that they determine their work and rest cycles independently. Trying to maintain the system's set level of water pressure, they work and then automatically shut off. After a while, as the subsequent pressure drop is detected, the pump starts up again and performs its primary duty without question.
This device is elementary to care for. It is sufficient to periodically unscrew it and clean the built-in filter of accumulated dirt. It is also recommended to inspect the water connections for occasional leaks or breakdowns. With regular use, the entire water system should be sanitized at least once a month.
Copyright 2022 © Washing Machins · All Rights Reserved ·
WashingMachins.com is a participant in the Amazon Services LLC Associates Program, an affiliate advertising program designed to provide a means for sites to earn advertising fees by advertising and linking to Amazon.com.