How to choose a washer for a studio flat?
By Amy Mitchelle / Last Updated: June 2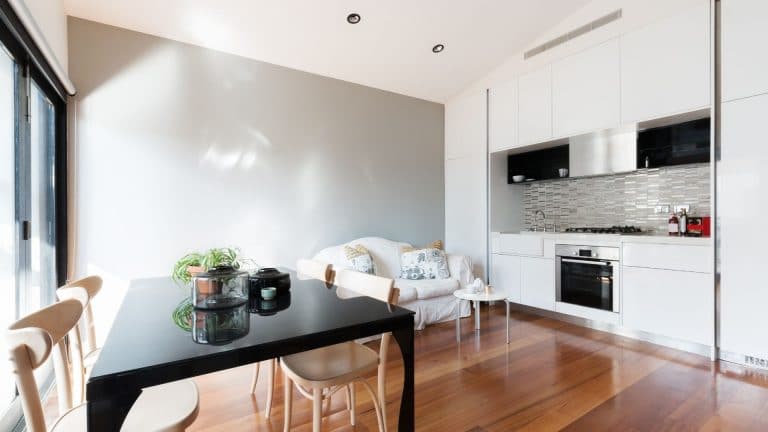 Any apartment, including a compact studio, can be well-designed and ideally suited for everyday life. Modern household appliances of small sizes will become a pleasant and functional addition even to the smallest apartments. Today we invite you to talk about the small washing machine types for studio apartments and several verified tips for choosing them.
Portable washing machines for a studio flat
The studio apartment is a particular type of modern housing, featuring a combination of several living areas (usually a living room and a kitchen, or even a kitchen and a bedroom union). The limited living space forces dwellers to plan and organize the interior in a drastically new way. At the same time, rather stringent requirements are imposed on it. Several important residential areas have to be combined in one room. Compact household appliances can be the best helpers in creating a well-thought-out modern interior. For example, top load washer can become indispensable household appliances that combine good functionality, endurance, stylish, space-saving design.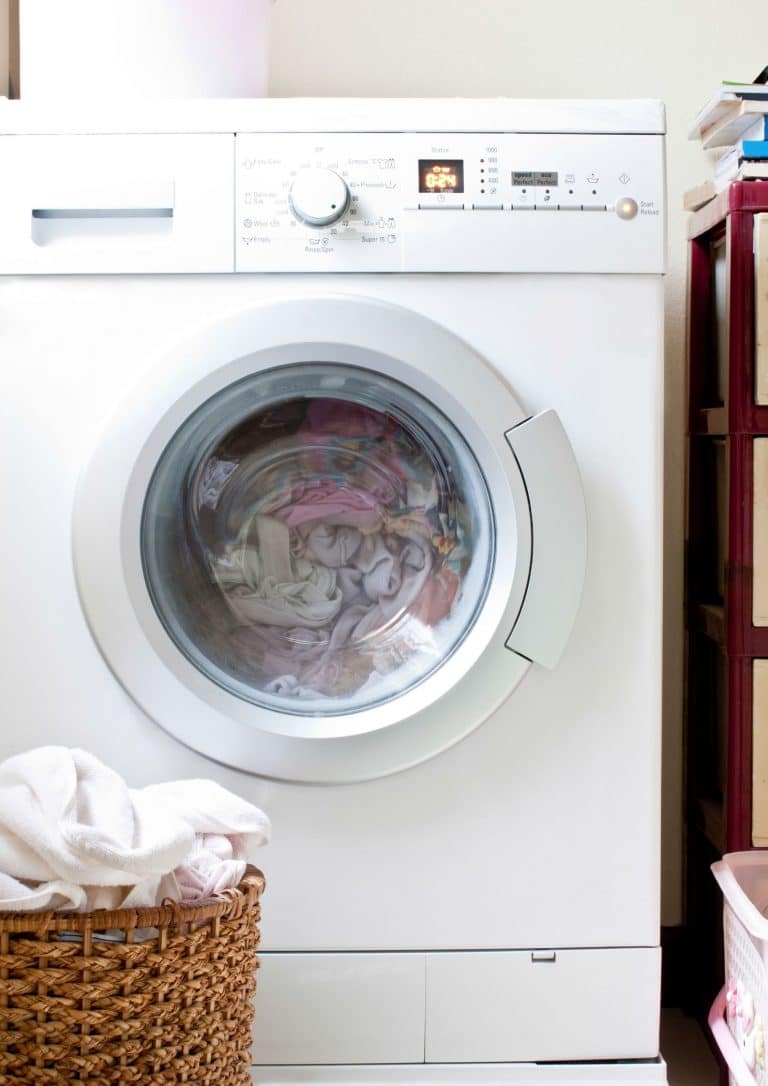 Small portable washing machines are considered the most convenient and, at the same time, compact devices. Their space-saving design, stylish appearance, and washing options set attract any purchaser. The main advantage of such household appliances is their mobility. Due to their low weight and modest dimensions, one can install and exploit such washing machines almost anywhere in a small apartment. Also, this technique can be easily transported (in case of travel or trip).

Most often, these are portable top-loading washing machines. A narrow, compact body characterizes these devices. This is just what you need for a compact apartment. The tank volume of such washing machines can vary, ranging from an average of 5 lbs to 12-13 lbs. Speaking about a studio apartment without a balcony, experts advise giving preference to devices with a double tank (applied both for washing and drying). Thus, you can take advantage of two options at once, using the living space wisely.

One may find even more compact solutions on sale. It's about single tub washers. One tank of such mini washers is used simultaneously for washing and drying. Of course, such devices' operation will take a little longer; however, they are also worthy of consideration as household appliances for your studio apartment.
Built-in washing machines for a small apartment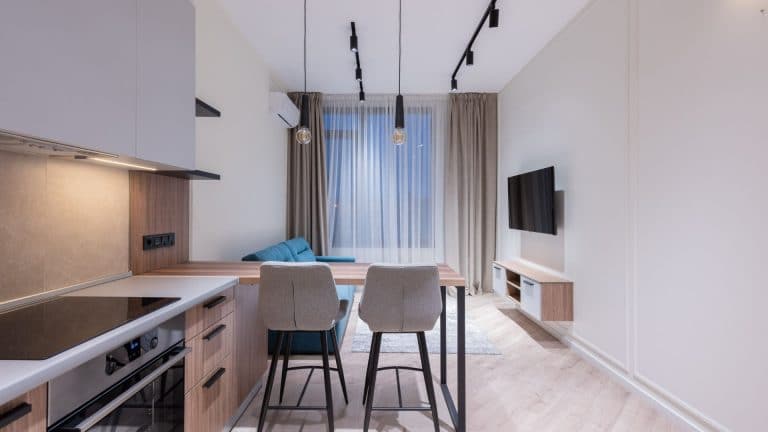 Built-in washing machines' models are considered more expensive, but at the same time, more functional and reliable. There is nothing better for organizing living space in a small but cozy studio apartment than smart built-in solutions. Moreover, this applies both to washing machines and to dishwashers, ovens, and other household appliances that have reliably and confidently entered our lives.

If the space of your apartment and the kitchen set design allows, equip your home with a built-in washing machine (stationary type). Most often, these are front load washers, though one may find top load solutions as well. But choosing the top-loading option, you may lose the ability to use the upper part of the device as a separate stand for household utensils. We recommend evaluating the interior possibilities and technical nuances of each apartment. Of course, it is meaningful to consider the wishes of the owners of the living space themselves. Some people prefer to use strictly front load washers; others, on the contrary, got used to exploit top load devices only.

The advantage of built-in stationary technology is a broader range of washing options, a larger drum capacity, and, of course, more power of the device. The latter parameter assumes a higher quality of washing and spinning, which cannot be compared with portable devices. Built-in washing machines cost significantly more than portable devices though they demonstrate high-efficiency indicators. Such appliances feature a better-implemented spinning option (a more powerful spinning mode). There are additional intellectual functions (for example, automatic recognition of fabric type, automatic regulation of the water temperature, etc.). Also, these are fully automated devices that do not require the users' involvement. For comparison, in order to operate a portable washing machine, a user needs first to connect it to the tap ( to fill with fresh water) and then lead the tube into the sink (to drain the waste, dirty water).
Nowadays, a small studio apartment is not an issue. Even the most modest-sized accommodation may become cozy and functional, especially if you use intelligent, compact home appliances. The built-in and portable washing machines appear to be its striking example. They simplify everyday life, make the interior stylish and thoughtful, help you take care of the household, and devote a maximum of your free time to each family member.
Copyright 2022 © Washing Machins · All Rights Reserved ·
WashingMachins.com is a participant in the Amazon Services LLC Associates Program, an affiliate advertising program designed to provide a means for sites to earn advertising fees by advertising and linking to Amazon.com.