Small laundry room ideas with top loading washer
By Amy Mitchelle / Last Updated: November 2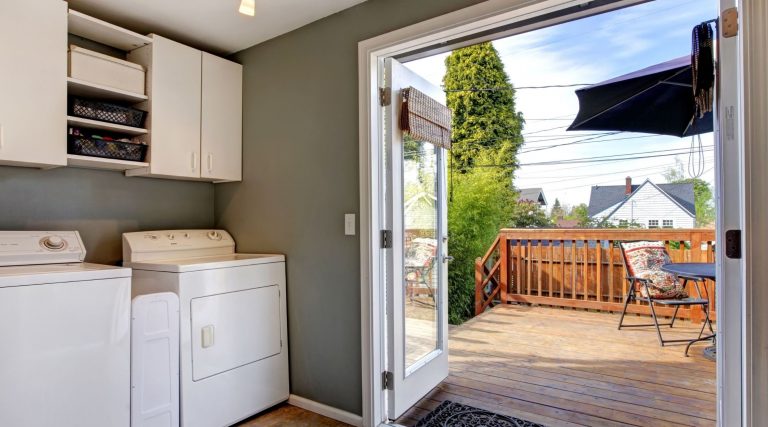 A competent laundry room organization is a secret of convenient and stylish home interior. Being a fan of top load washers, be ready to find out original, practical, and really convenient solutions. Let's consider several small laundry room ideas with top loading washer.
Using shelves in the laundry zone interior
Bringing into consideration plenty of top load washers reviews, such equipment attracts primarily by its compactness and reliability. Even featuring a modest-sized room, one can easily arrange a laundry zone applying top load washers. The advantage of this washing machine type lies in its compactness and the side door absence (space-saving design).
Aiming to make room for washing and drying clothes more functional, designers suggest hanging several shelves or cabinets on the wall. The disadvantage of such devices is the impossibility of using the upper horizontal panel as a place for powders and washing accessories storing.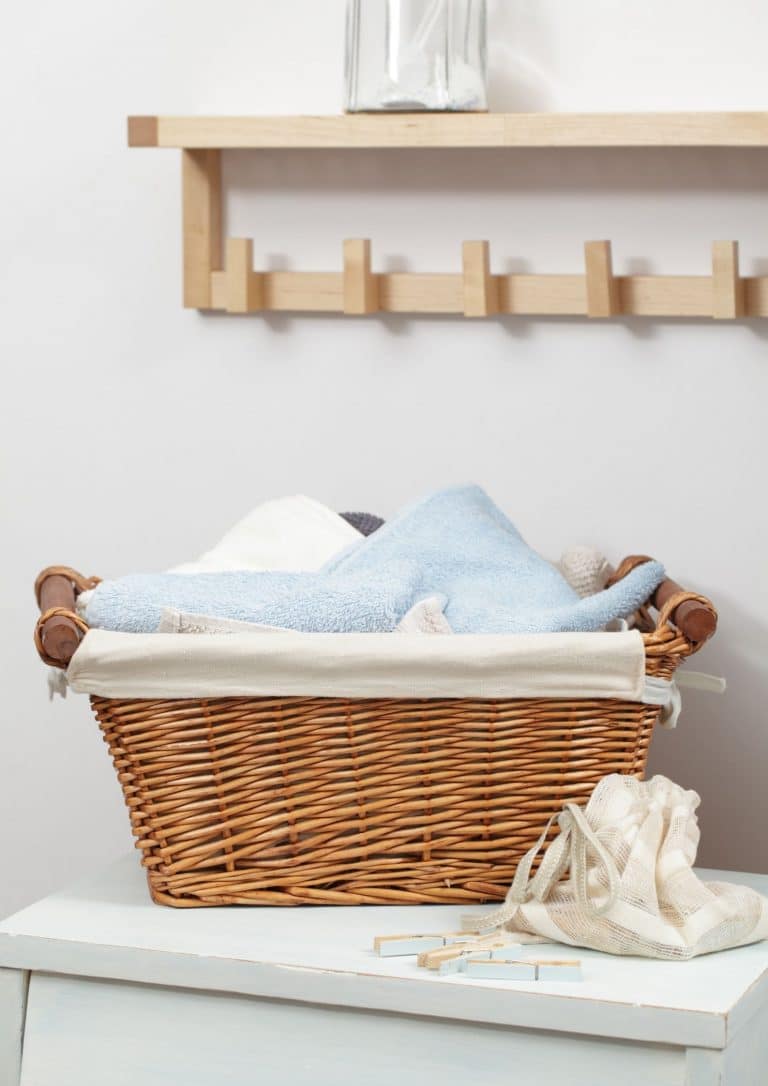 If you plan to place two appliances (both top washer and dryer) in the washing zone, arrange a shelf or cabinet between them. It is important to check if the size of the room allows a small gap between the appliances.
When nailing shelves or cabinets to the wall (above the washing machine), make sure that the lid of the device opens freely. It is recommended to determine the height of the shelves placing, taking into account the stature of the adult members of your family. In a word, top loader washers without agitator or any of these appliances type should be placed according to the size of the room and the users' needs.
Role of baskets in the laundry room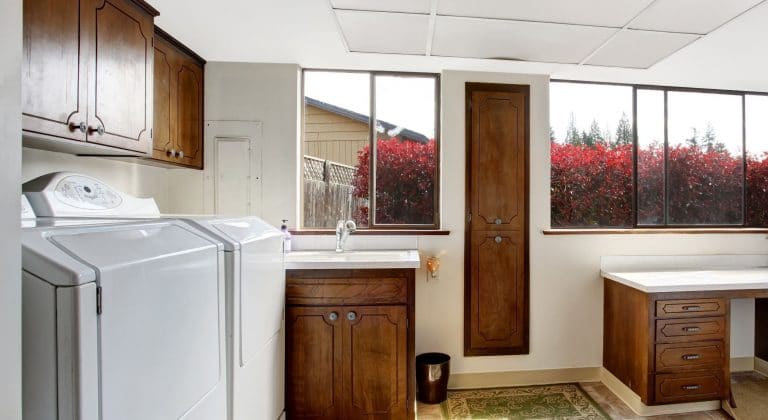 Before installing washing machines with agitators (or without it), answer a series of questions. What are the dimensions of the laundry room and the concrete appliances? What kind of furniture will be present here? What accessories and household chemicals will be stored next to the washing machine? Answers to these questions will help to avoid a number of mistakes and create the most comfortable and thoughtful interior. Earlier, we have already mentioned the convenience of shelves using in the laundry room. To make these items as functional as possible, we suggest complementing them with stylish baskets for household chemicals and themed accessories.
Mass of original baskets of various colors, made of plastic, wood, metal, combined materials may be met in the modern hardware stores. Choose baskets in matching shades to accomplish the laundry room interior. Thus, it will be possible to create not only comfortable but also incredibly cozy design. The order will always reign thanks to baskets on the shelves, (it is so convenient to place boxes with dry and liquid powder, fabric softener, soap, etc. in them).
Copyright 2023 © Washing Machins · All Rights Reserved ·
WashingMachins.com is a participant in the Amazon Services LLC Associates Program, an affiliate advertising program designed to provide a means for sites to earn advertising fees by advertising and linking to Amazon.com.